Location:
Burgh Quay, Dublin 2
Services:
Full Architectural Services
This city centre redevelopment of a tired existing 1970s Office building included the retention and temporary support of a large extent of the existing concrete structure.
The redeveloped building has been designed by ALTU to recognise the responsibility between its immediate context and fulfilling its role to adhere to the principles of rhythm, tone, materials, plot width and height predominant on the Quays. A careful balanced approach to transparency and solid-to-void ratio has informed the design development to respect the principles above while optimising daylight and the incredible views available.
The facade has been designed to respect its prominent location and provide a considered well-mannered composition, sympathetic to the existing architectural diversity of the Liffey quays, while clearly a building of its time. The new composition is an elegant contemporary stone framed building with floor to ceiling glazing to the office floors. The stone articulates plot widths and provides strength to the parapet line and legibility to the ground level. Deep reveals to the stone frame provide solidity and integration to the façade.
The stone frame terminates at the fourth-floor parapet level allowing the two-tiered penthouse to be distinct as a lighter, more transparent element.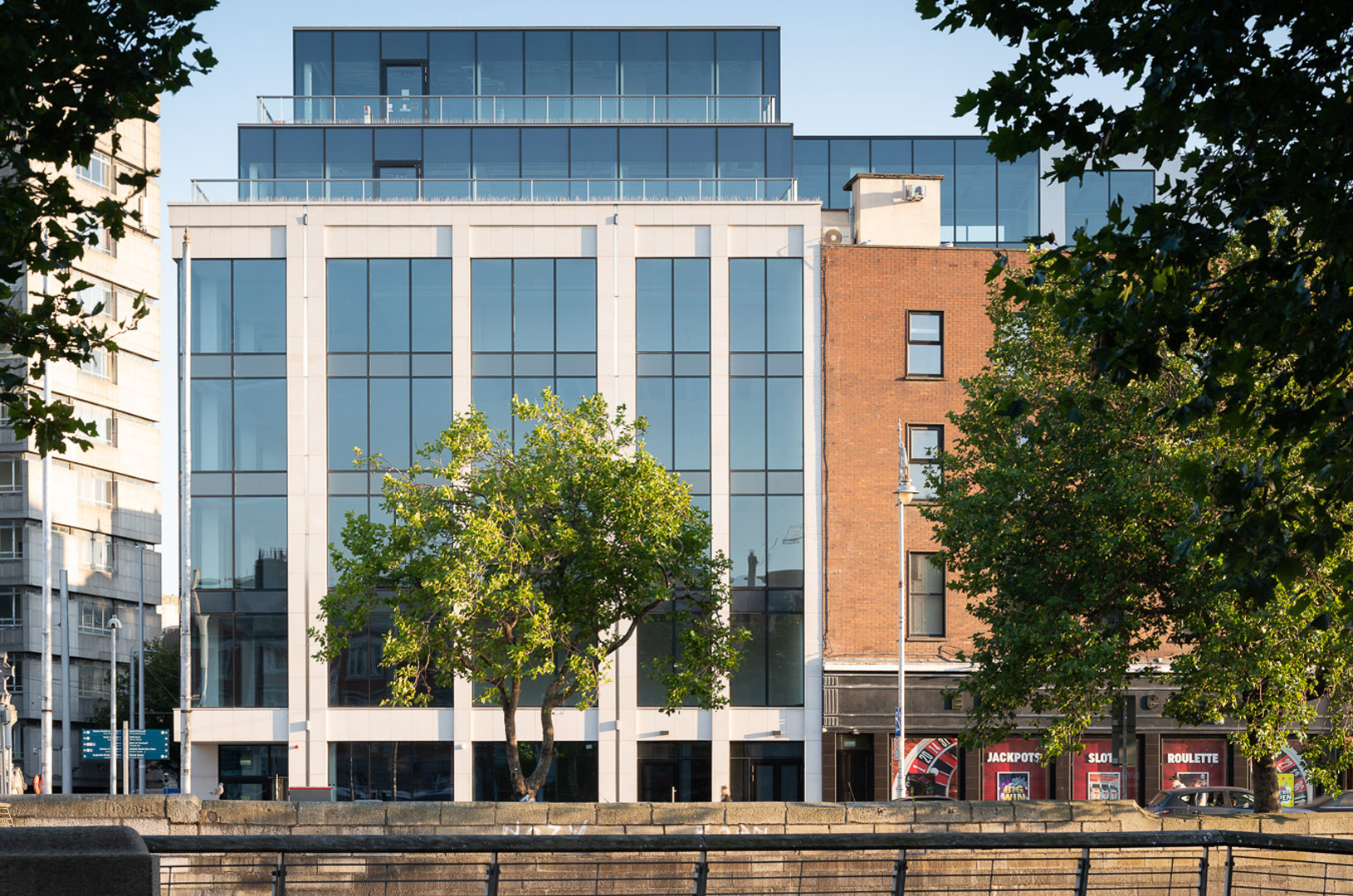 Adaptation & Re-Use
A large extent of the existing concrete structure was retained in line with sustainable development principles. Temporarily supported while the existing Facades were removed, a new Façade steel structure & contemporary Portland Stone & glass Facade skin was inserted and tied back. Fully coordinated using BIM from early Design Stage, Scotch House has achieved LEED Gold, Wiredscore Platinum and an A3 Energy Rating.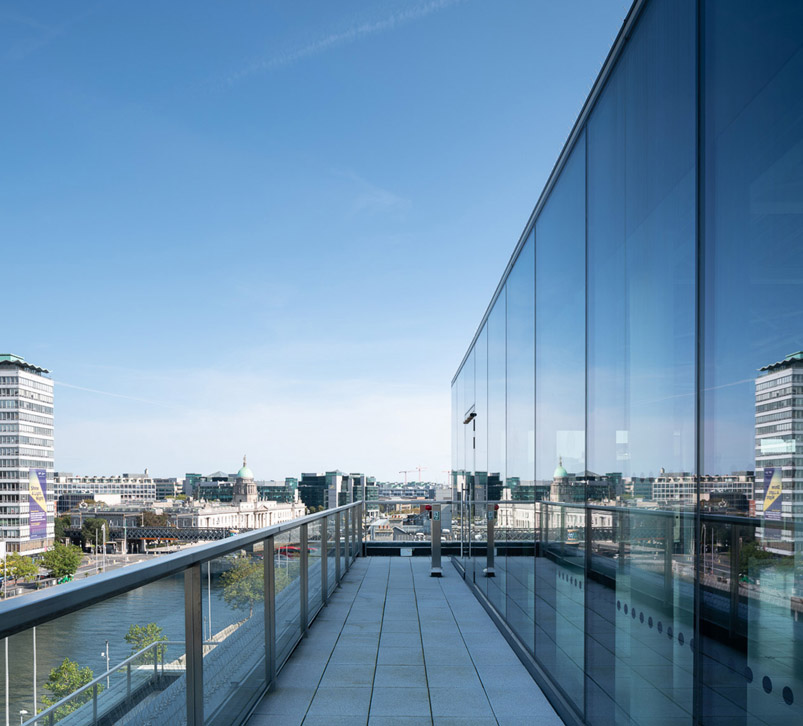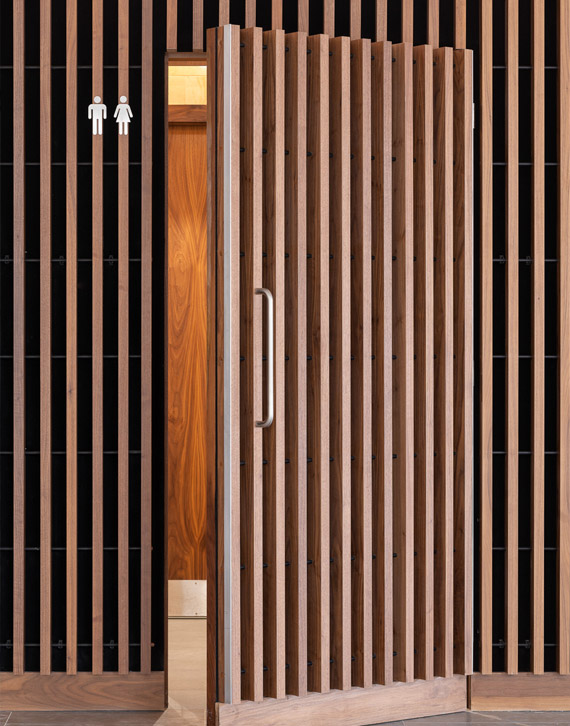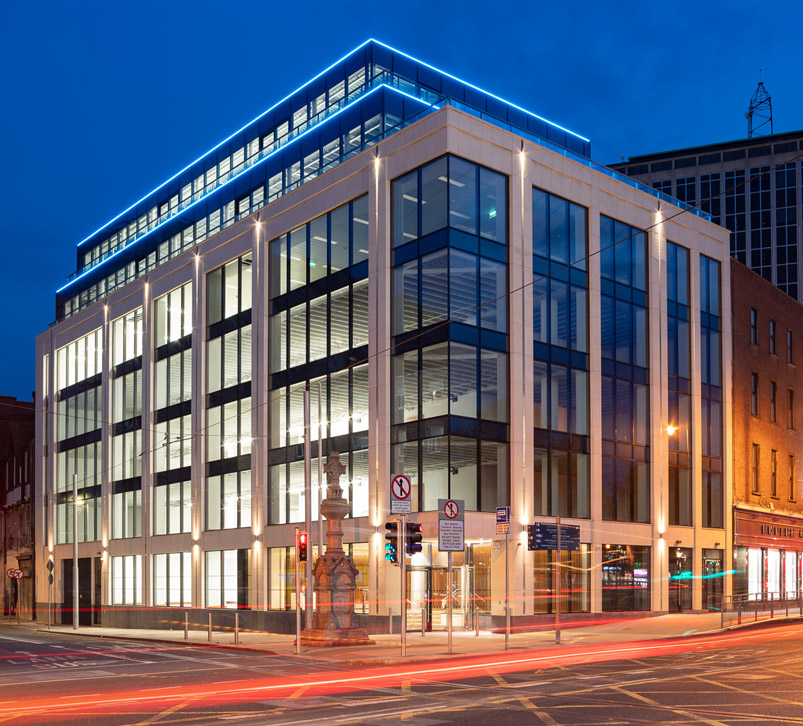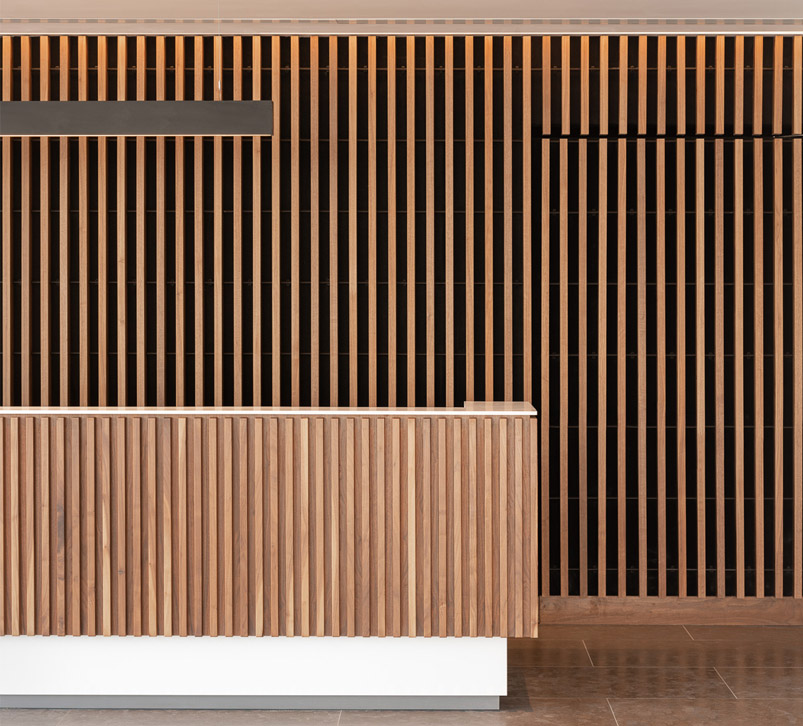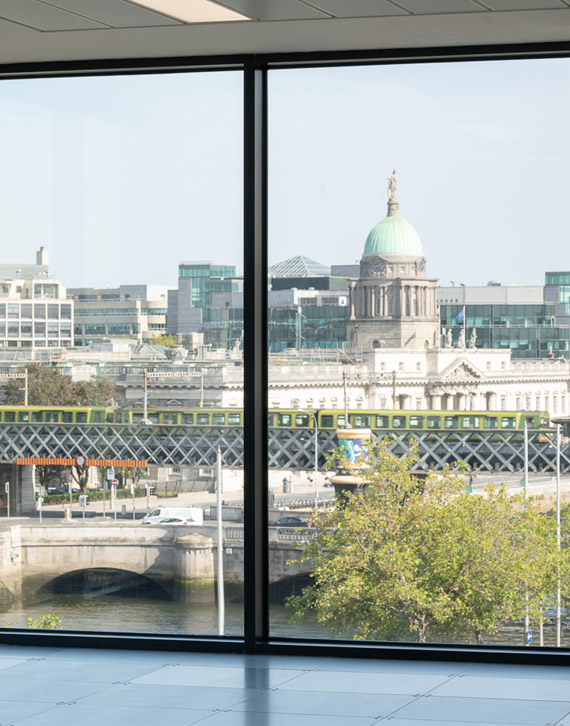 Analysis: Rhythm & Tone
A detailed analysis of the rhythm, tone and scale of the quays was carried out to inform the design approach and material selection.