Client
Royal & Sun Alliance Group
Location
RSA House, Sandyford Road, Dublin
Services
Full RIAI Architectural Services
ALTU were engaged to administer the strategic relocation of RSA from three floors to two floors of the RSA headquarters as well as the consolidation and reorganisation of the workplace, facilitating and encouraging a more collaborative and open way of working.
In order to inform the design, ALTU carried out a workplace strategy analysis through a series of interviews with representatives from all departments as well as an anonymous on-line survey which instructed the design approach based around the current and desired ways of working.
The design of the project was well advanced when the pandemic began and the project was paused for a redesign to accommodate an increased requirement for hybrid working. This resulted in a reduction in the number of workstations and a greater focus on a variety of collaboration and social spaces. On site there was a requirement to maintain operations of the 123.ie team and this involved phasing the construction and the relocation of this team during the fit-out works.
The interiors were designed to reflect the brand colours of RSA and 123.ie and these were carried through the interiors finishes palette. Collaborative furniture, meeting booths and phone pods were installed providing space for private meetings, phone calls and quiet working spaces.
As part of the strategic re-generation of the offices the ground floor reception areas, lift lobbies and toilets were also refurbished as part of the works.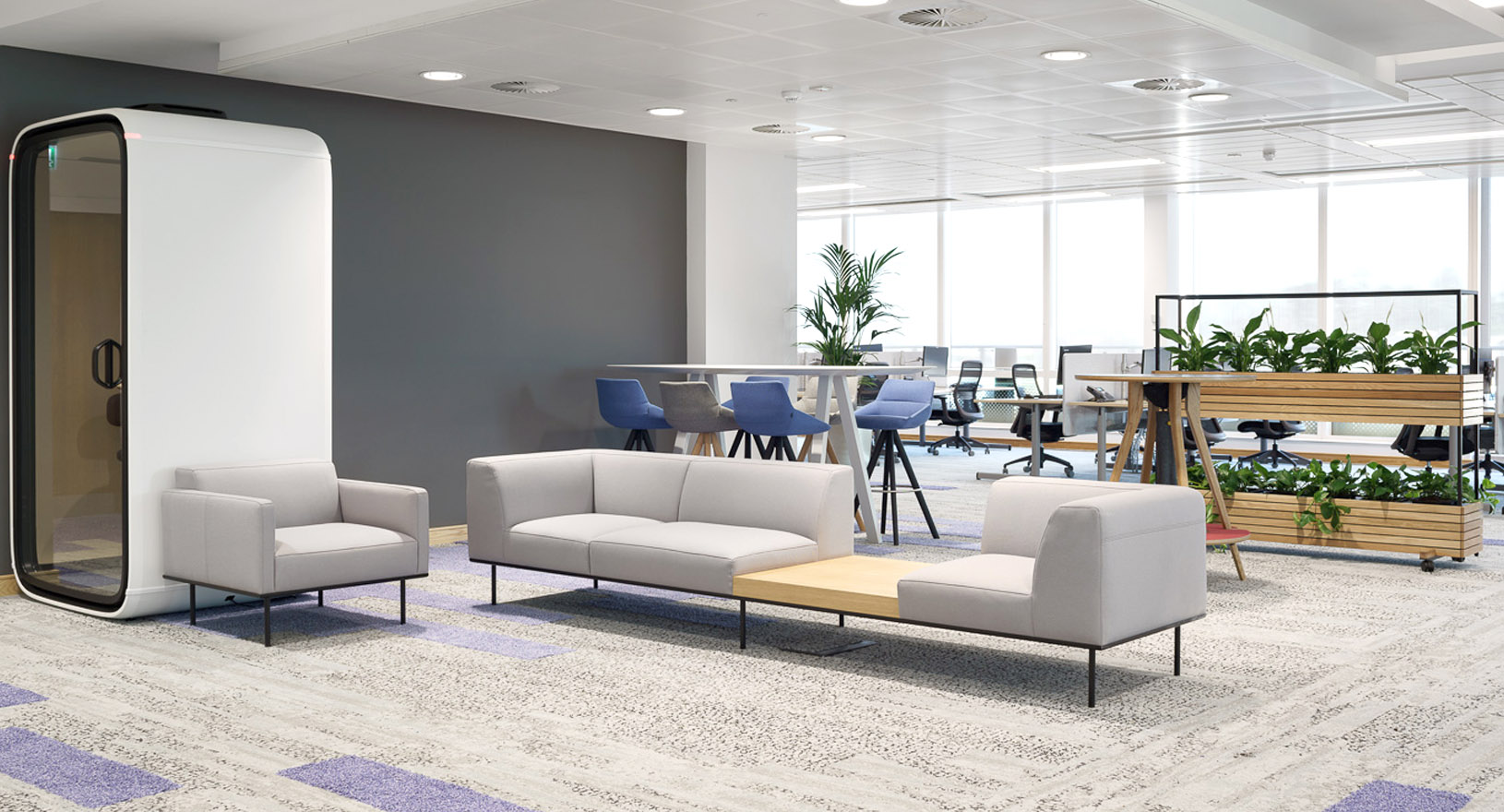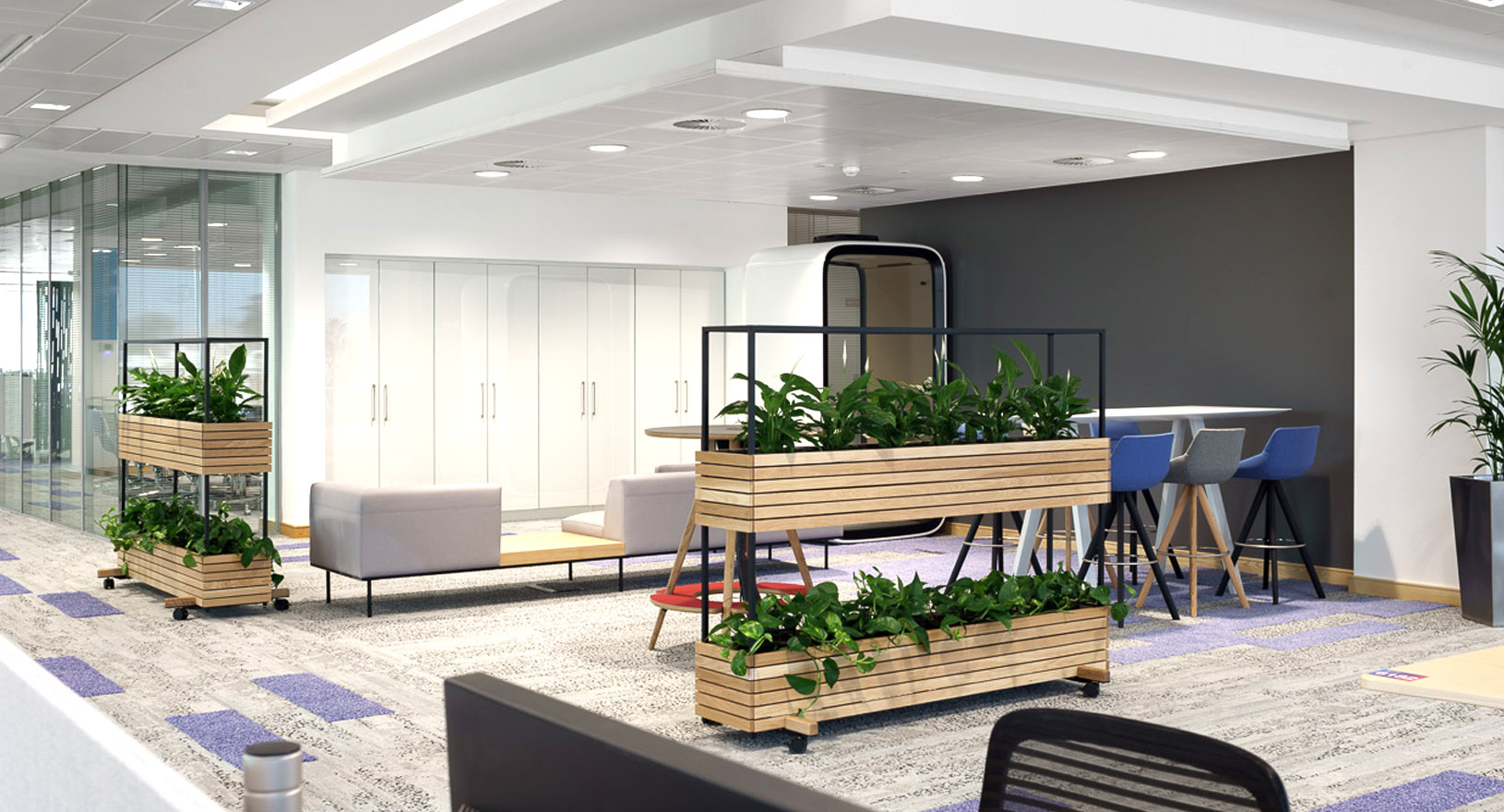 Encouraging Collaboration
Workstation neighborhoods are facilitated with breakout spaces and open meeting spaces to encourage and facilitate an open and collaborative way of working.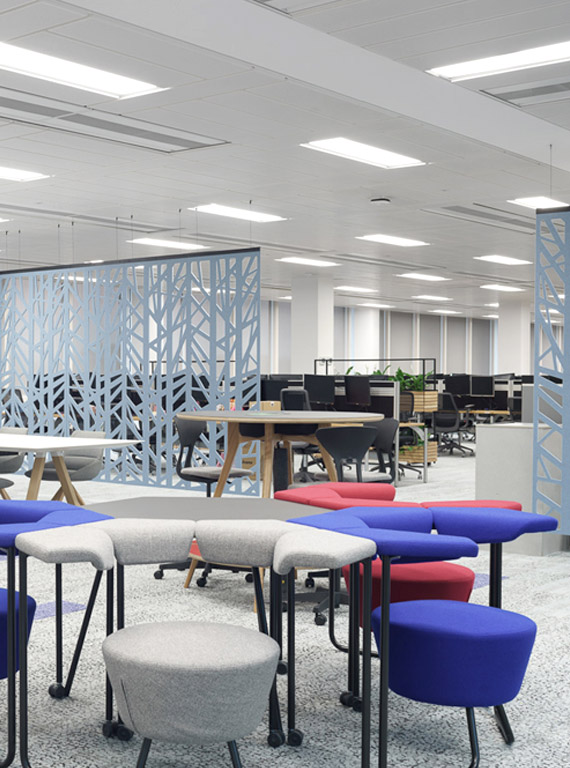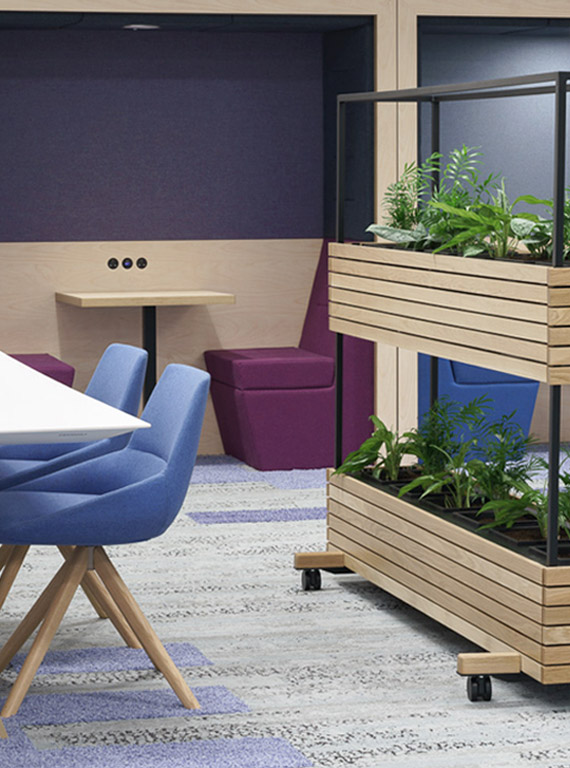 Furniture Selection
Furniture was carefully and thoughtfully procured to cater for the workplace patterns and requirements, informed by a detailed workplace analysis of key representatives from all departments as well as an anonymous on-line survey. A range of breakout and meeting options are facilitated including standing & sitting casual and formal meeting spaces, breakout relaxations spaces, quiet meeting and working booths as well as phone booths for online meetings.