Client:
Falcon Asset Management
Location:
Blanchardstown, Dublin 15
Services:
Full Architectural Services
Size:
Red/Green Mall: 2,064sqm
Central Mall: 2,487sqm
Interior Refurbishment: 10,343sqm
Blue Mall Development: 4,473sqm [Post-Planning]
Blanchardstown Centre is one of Ireland's largest and long standing Shopping Centres, originally constructed in 1996. Twenty five years later, the mall needed a refresh to create a modern experience and inject a new lease of life to the Centre.
ALTU were engaged to carry out the rejuvenation of the Centre consisting of an extensive upgrade of the internal malls and the overall masterplanning of the centre involving the introduction of a number of extensions, internal reconfigurations, facade upgrades and the creation of a number of new entrances.
The project is highly complex with 10,000 sq. m. of live mall, multiple active tenancies across the 120,000 sq. m. Centre with at least 4 contractors on site at any given time.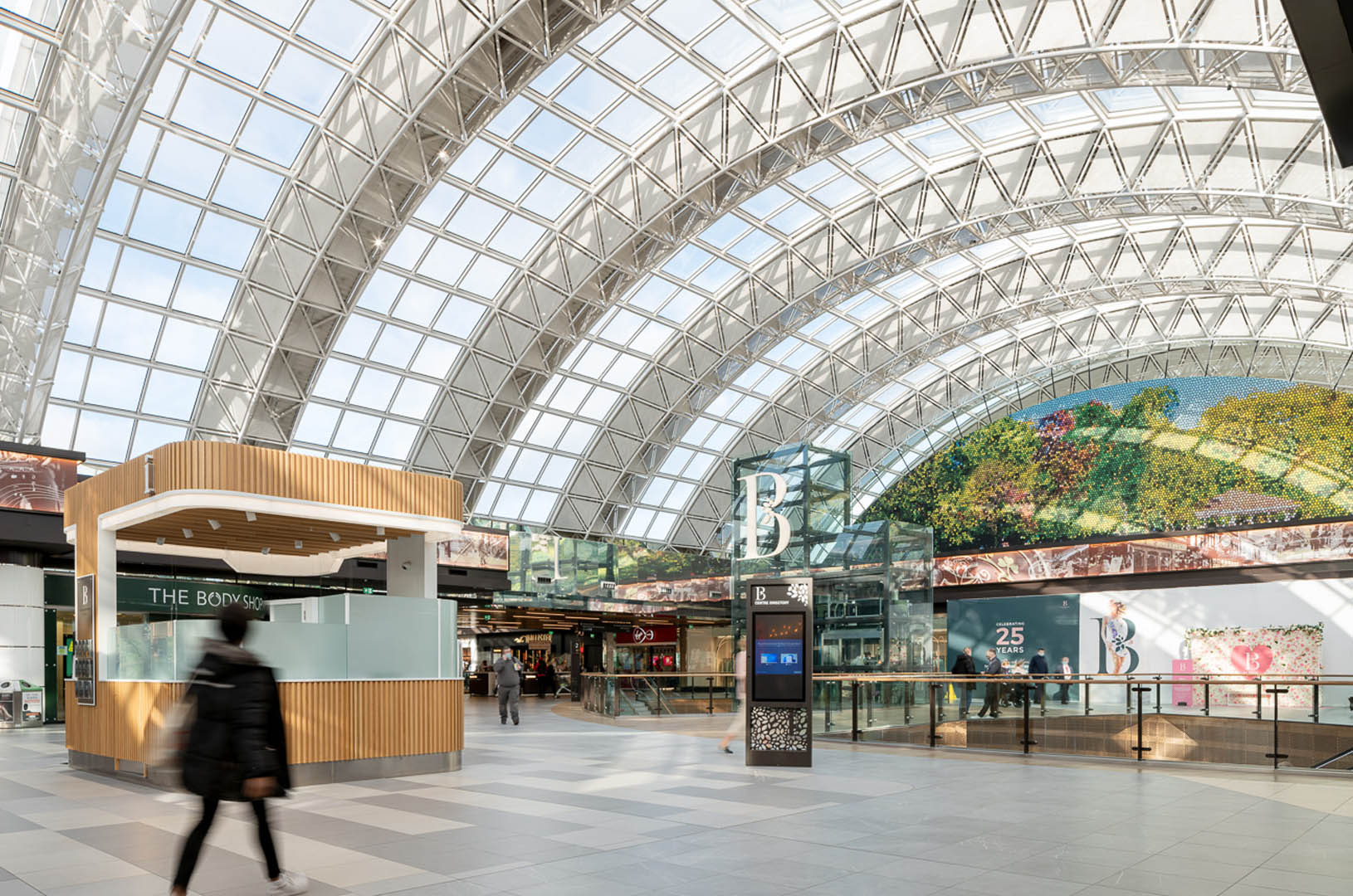 Interior Upgrade
Slatted timber effect ceilings were introduced through the mall and along with the slab edges, new tiling throughout, an intricate lighting design and colour temperatures transformed the cold white mall into a rich, warm and inviting experience.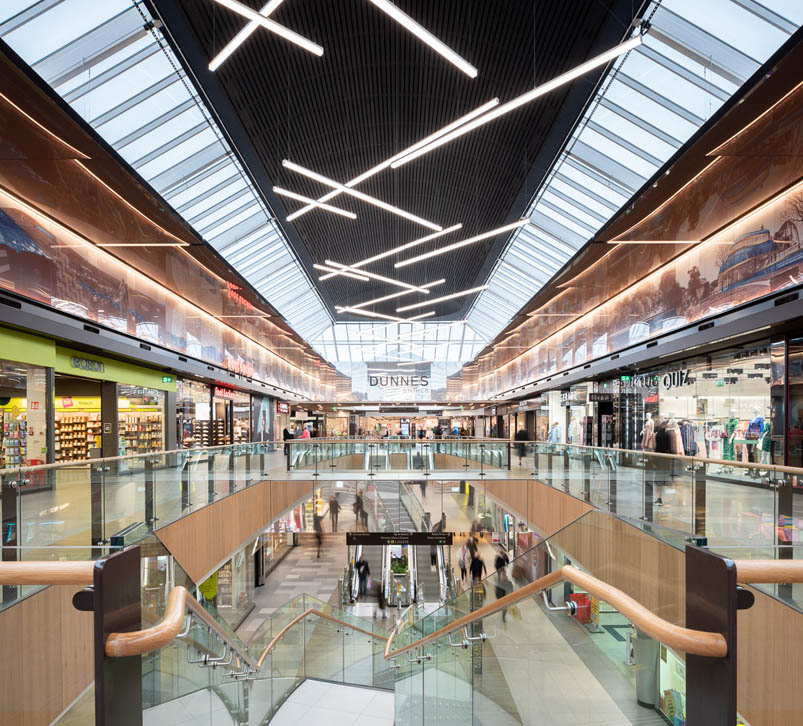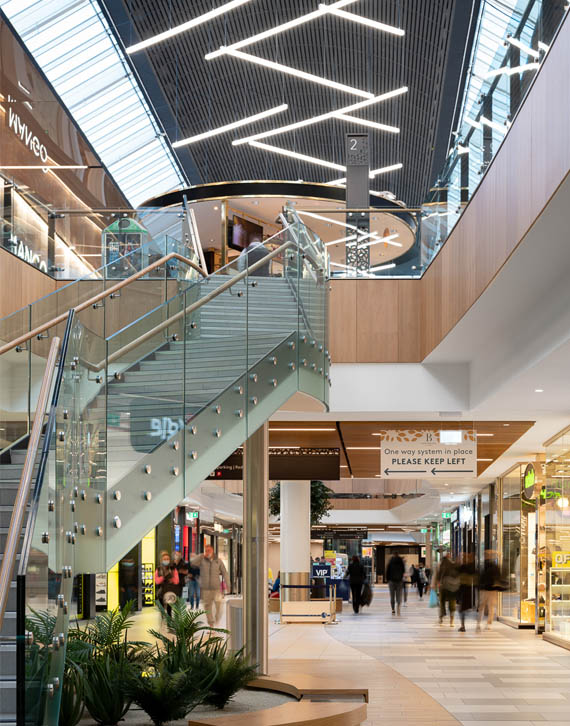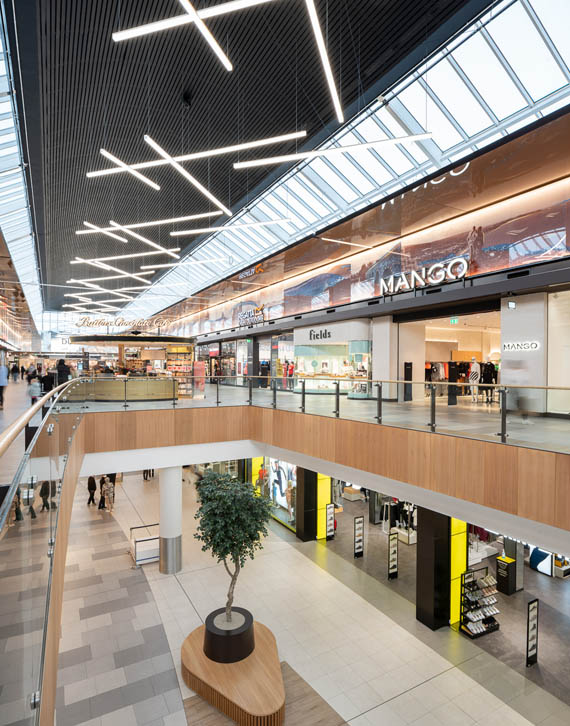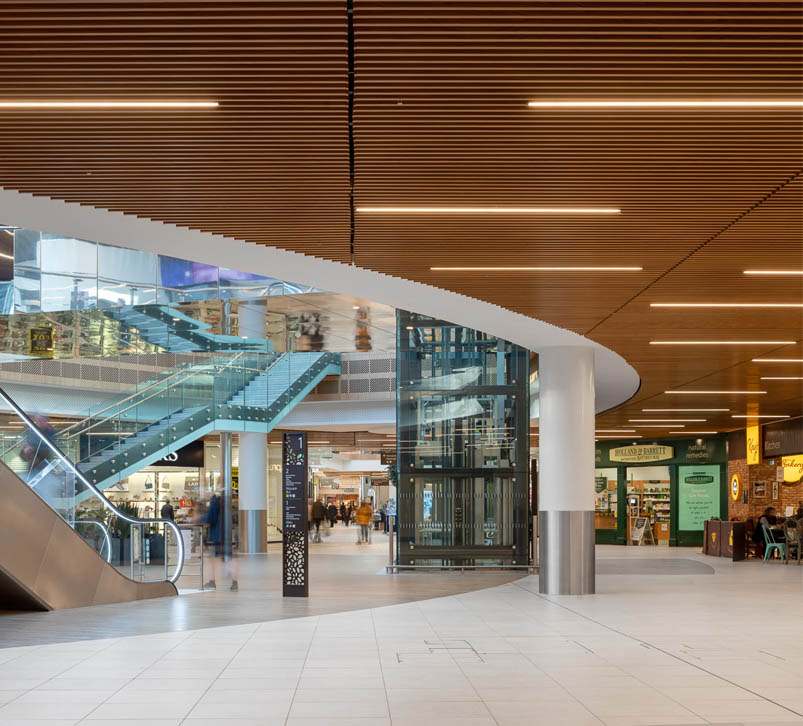 Entrances & Wayfinding
Multiple entrances have been upgraded to provide a clearer customer journey.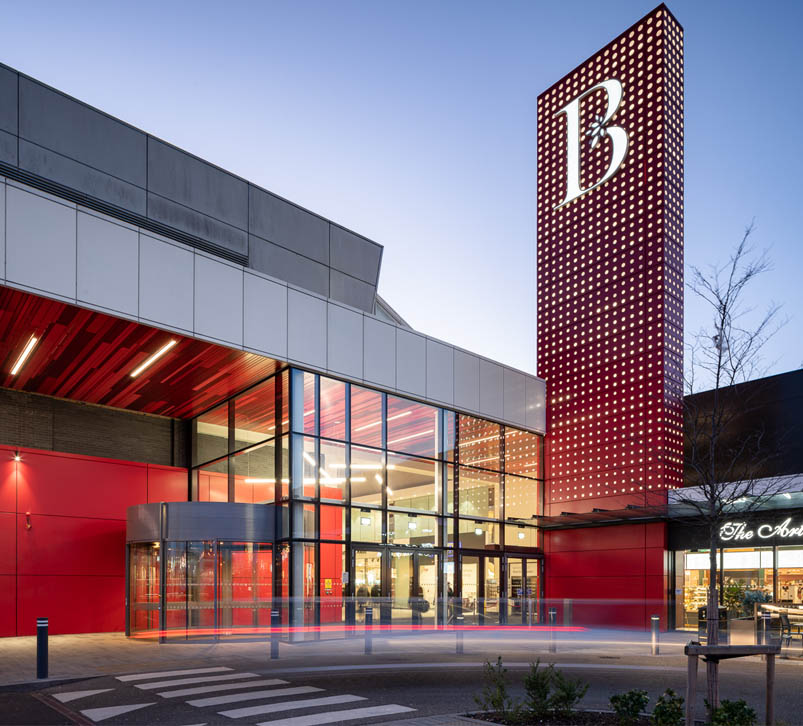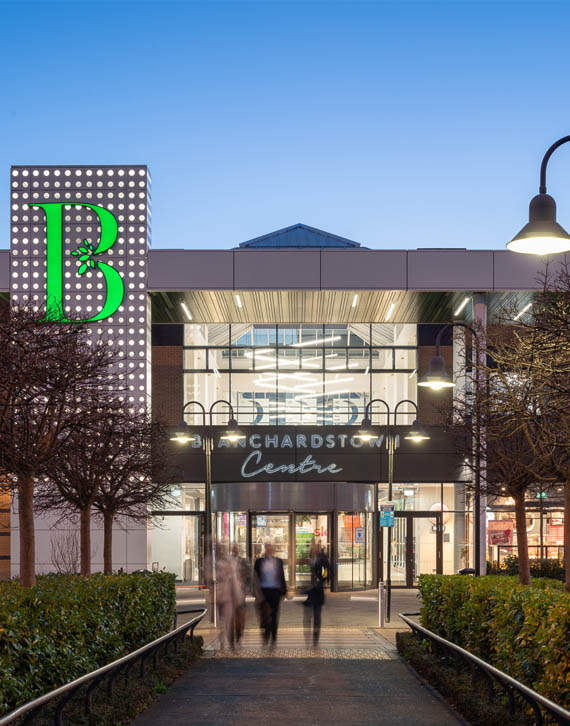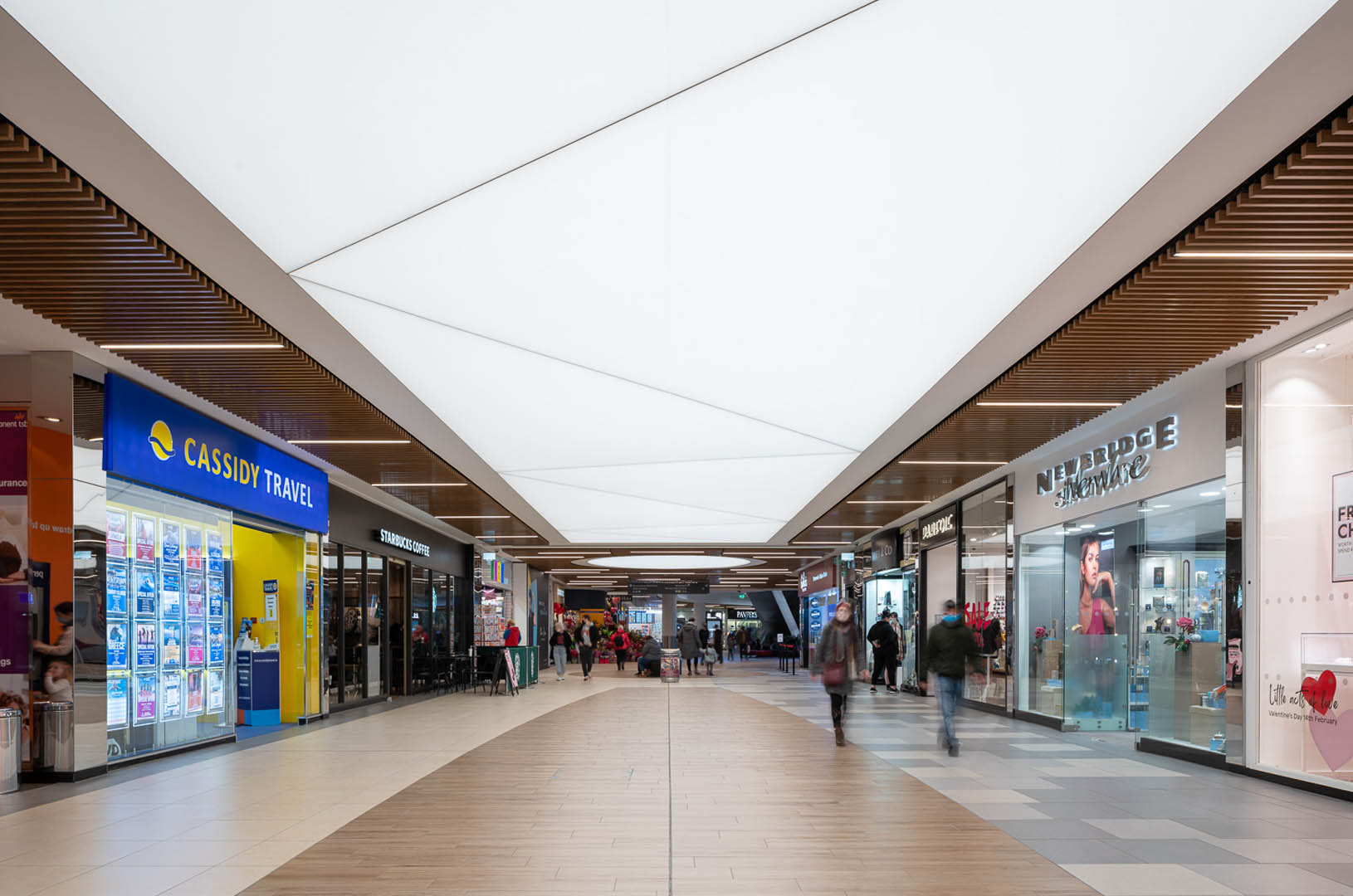 Maser Collaboration
The famous Dublin based artists Maser hand painted storey high 80m bulkheads and Damien Dempsey provided encouraging quotes to superimpose on other artwork throughout.