Location:
Dundrum, Dublin 16
Services:
Full Architectural Services (RIAI Work Stages 1-8)
Awards
RIAI Architecture Awards 2021: Sustainability - Highly Commended

RIAI Architecture Awards 2021: Adaptation & Re-Use - Selected for Exhibition
As part of our long-time and ongoing association with Dundrum Town Centre, ALTU were engaged to undertake a full rejuvenation of 1-5 Ashgrove Terrace within the estate, which included an existing open area and events space to the rear and a partially exca­vated basement.
Prior to works commencing, the Ashgrove Terrace properties were vacant, challenged by dated building fabric and compromised floor plates. The events space was utilised, albeit semi-successfully as a public realm and events area for the Centre, but was challenged by the lack of active frontage, poor landscaping and lighting conditions.
The principle objective in the scheme developed by ALTU was to enhance the overall Pembroke Square District and surrounding public realm by establishing a permanent events space, ac­tivated by quality food and beverage offerings – through a blend of retaining the existing structures, sensitively married with a new extension.
The new build extension element mimics the Terrace's pitched roof form and orientation in its modern idiom, knitting itself into the ur­ban grain of the wider Dundrum area. Large glass openings allow the ex­isting structures to be perceived from the Square. The existing random rubble rear wall of Ashgrove has been retained insofar as practicable and runs from outside to in, be­coming a feature interior wall. The single storey extension fills what would be a vacant and unused part of the site. Crucially this provides a boundary, a defined edge to the square as well as acting as active frontage, injecting life into the surrounding area.
The additional uses provided through Pembroke Square will tie in with and complement the wider existing uses of retail, leisure and food and beverage within Dundrum Town Centre.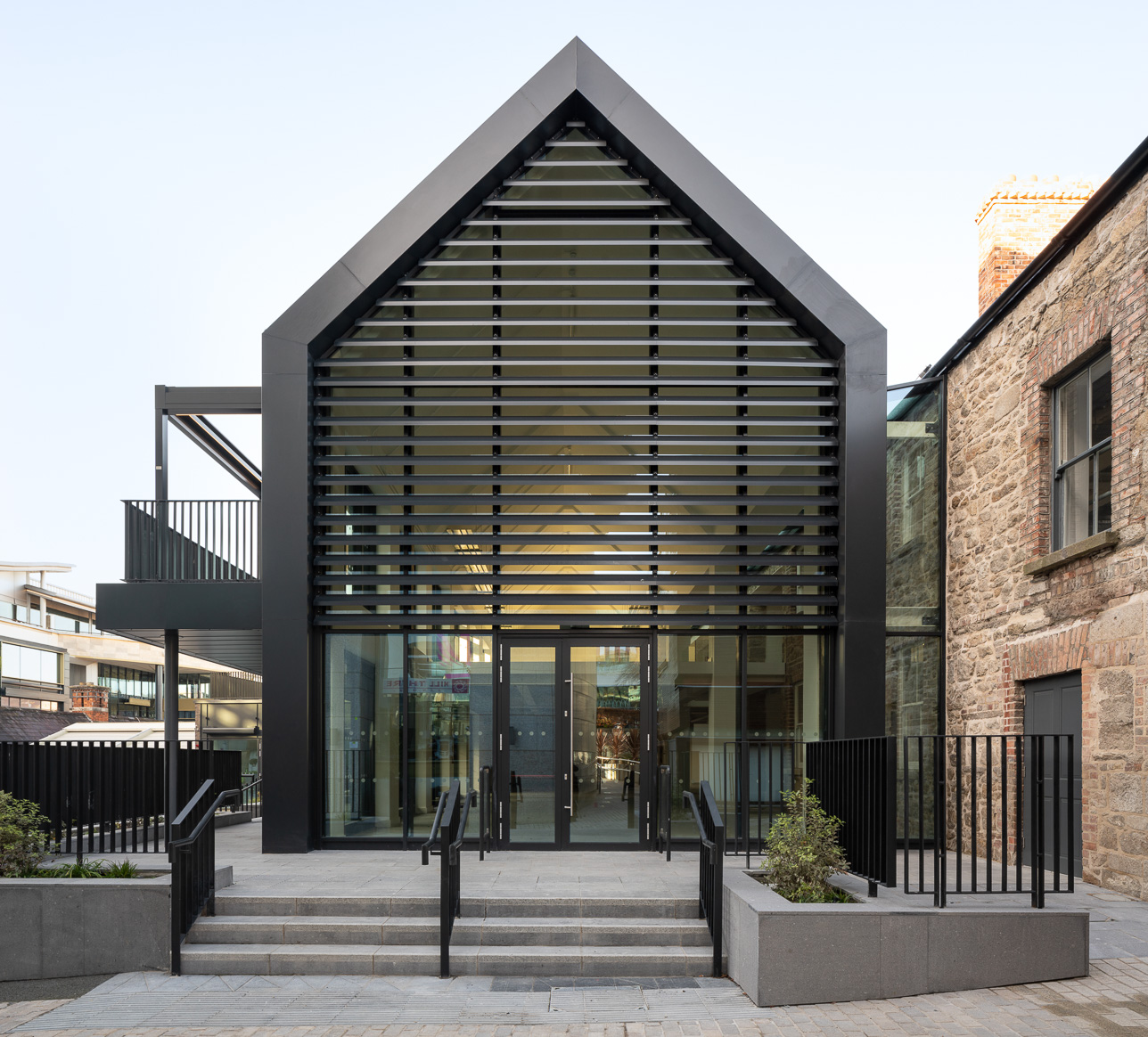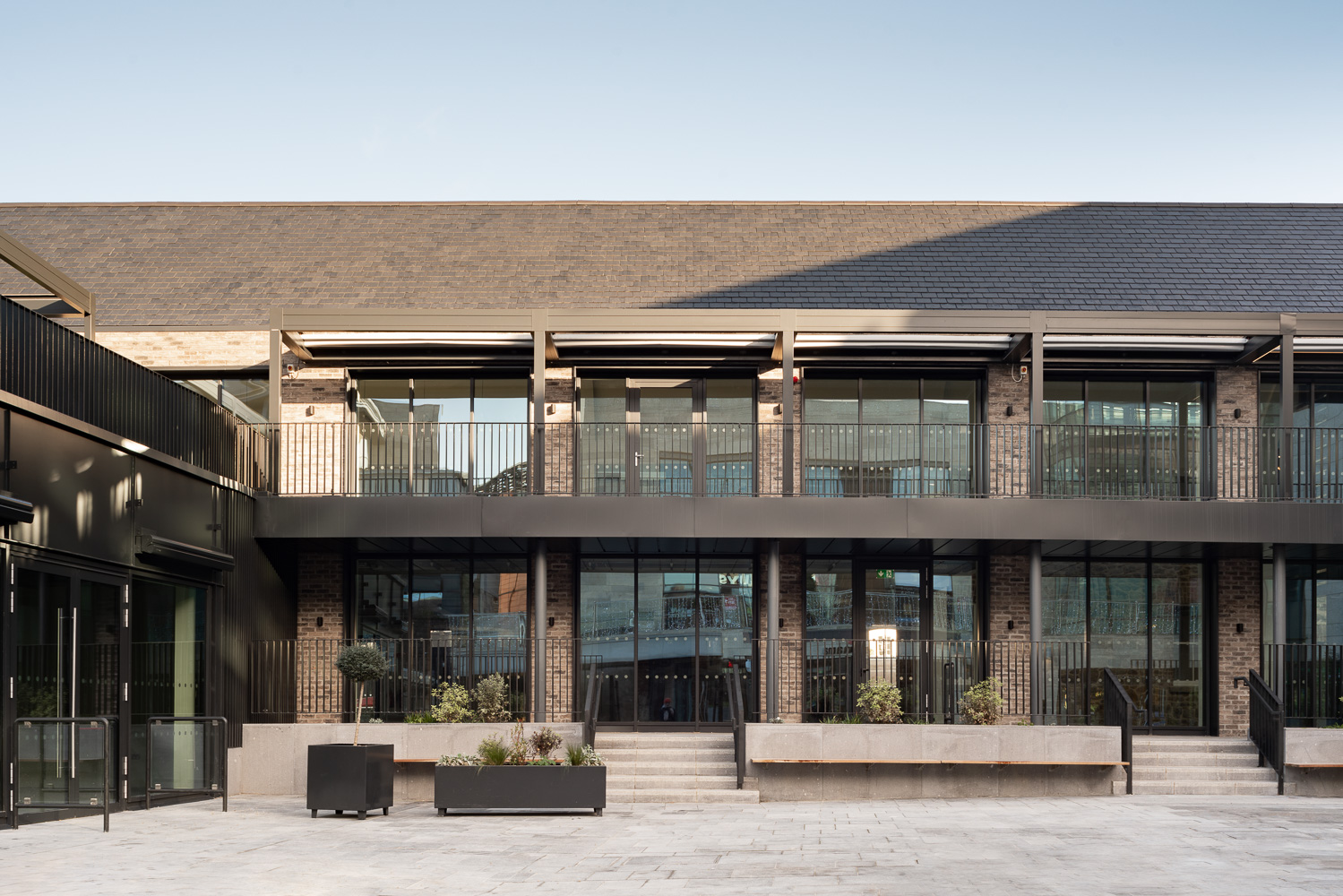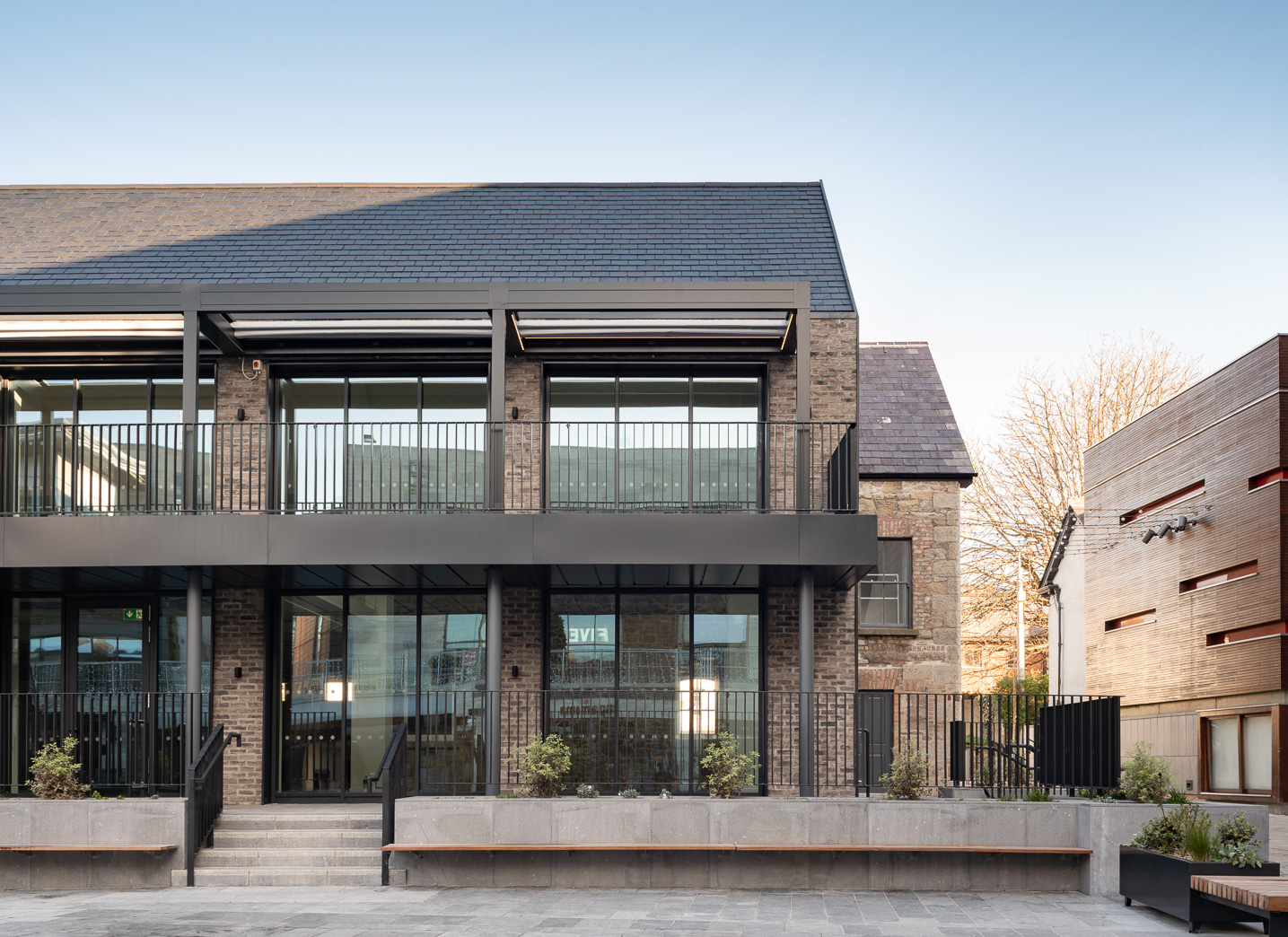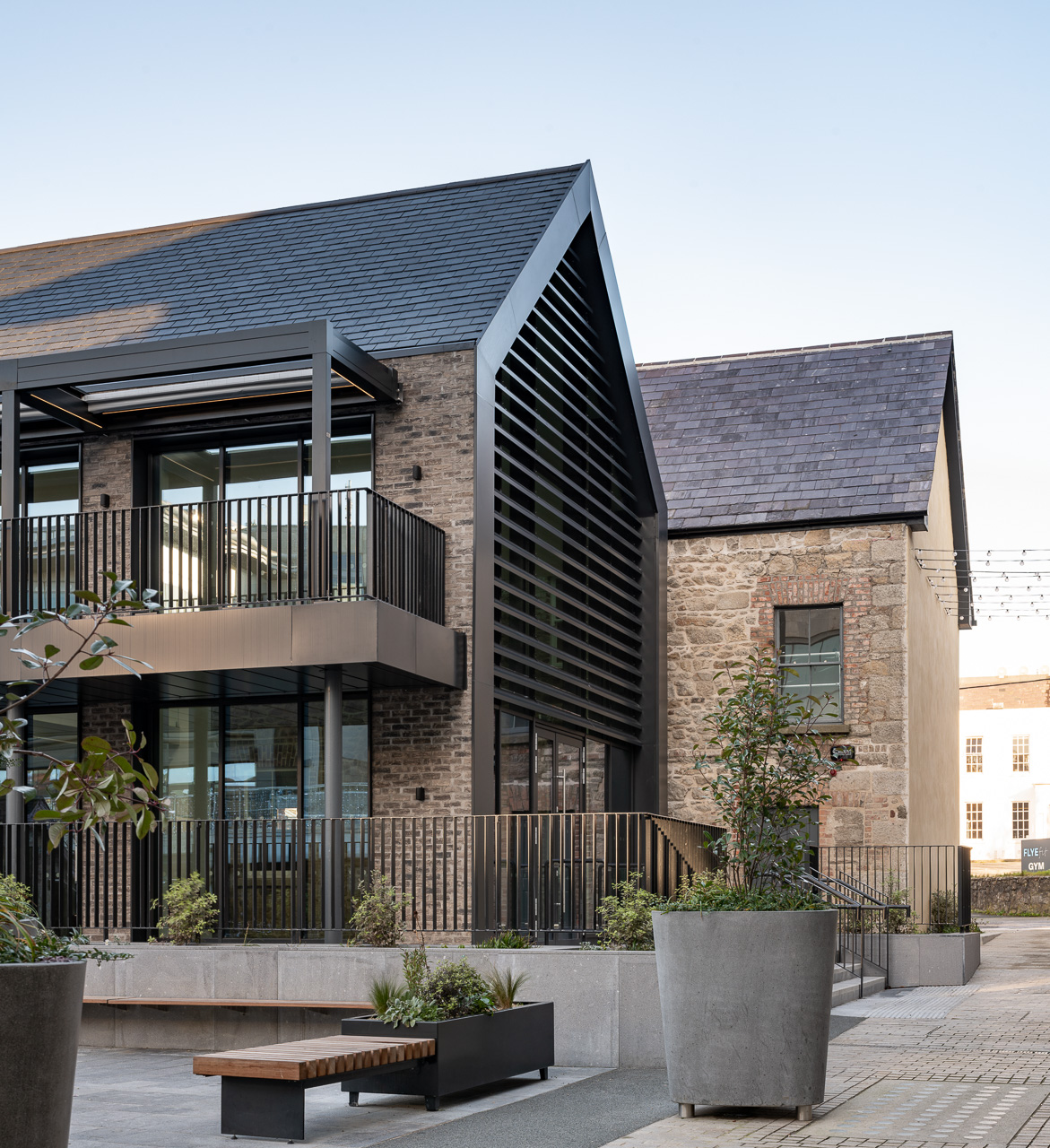 A New Public Square
A new public square has been created with a hidden fountain as it's focus bringing life and activity to the area.
Regeneration of Ashgrove Terrace
A set of five 19th Century terraced houses have been restored and given a new lease of life as a market hall and restaurant.