Sector:
Private Residential
Typology
Refurbishment, Extension and alterations to existing house
Residence for a private client in South Dublin.
The concept design consists in a series of pavilions at the ground floor wrapping the existing house box  and opening the plan out to the gardens. Vistas are created through the house to create connections between the different areas and a fully glazed double height space draws the eye up.
The feeling of permeability of the spaces is achieved through the full height glazing pavilions. This system allows natural light to flow deep into space creating different atmospheres based on the time of the day. Since the existing roof structure does not allow for use of the attic, the proposed replacement improves the family space and creates an additional a bedroom with a feature dormer. By using noble materials, the simplicity of the concept expresses a clean relation between form and function.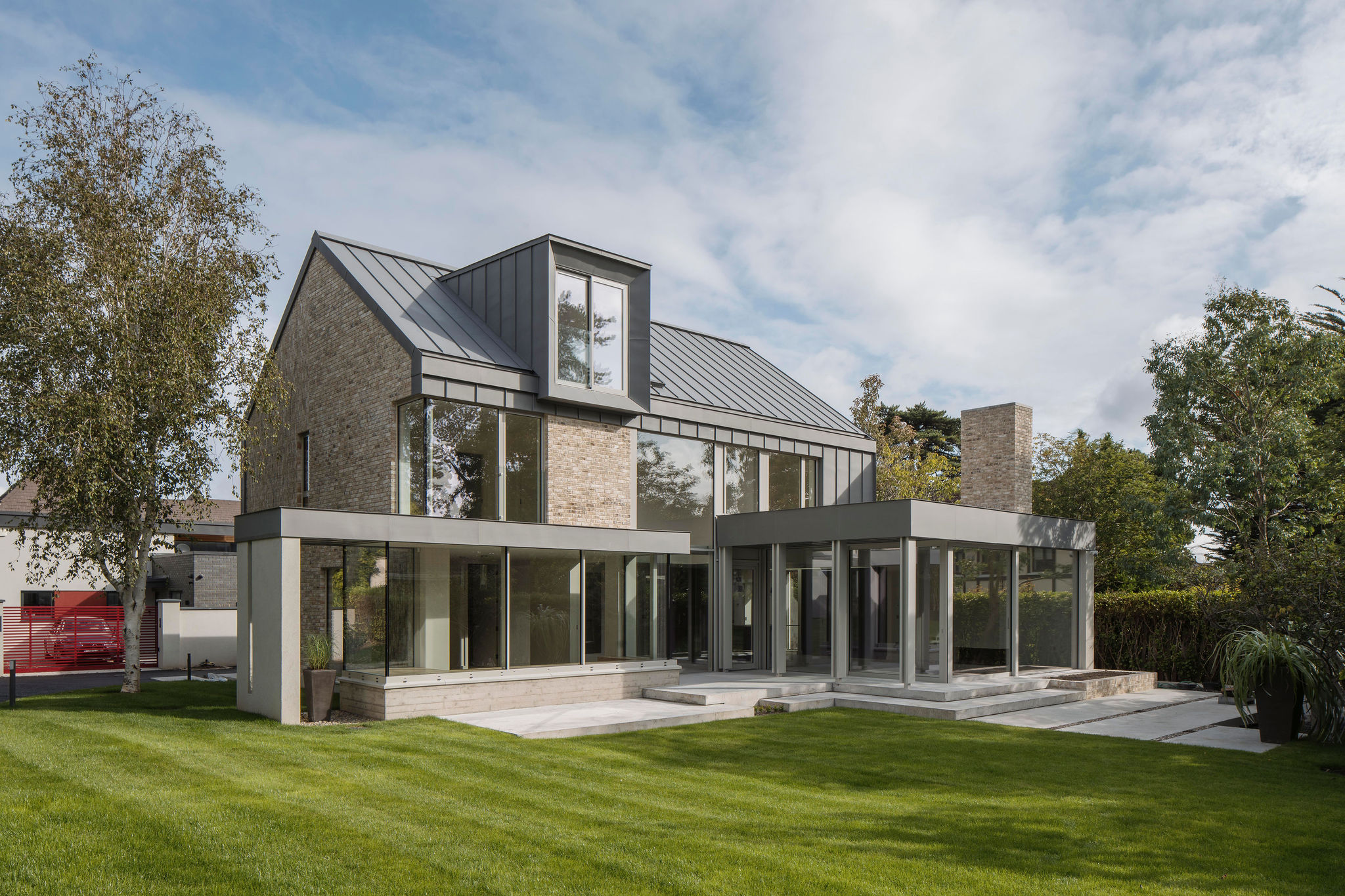 Glazing
Full height glazing throughout the pavilions give access to the natural light and create connections with the exteriors.